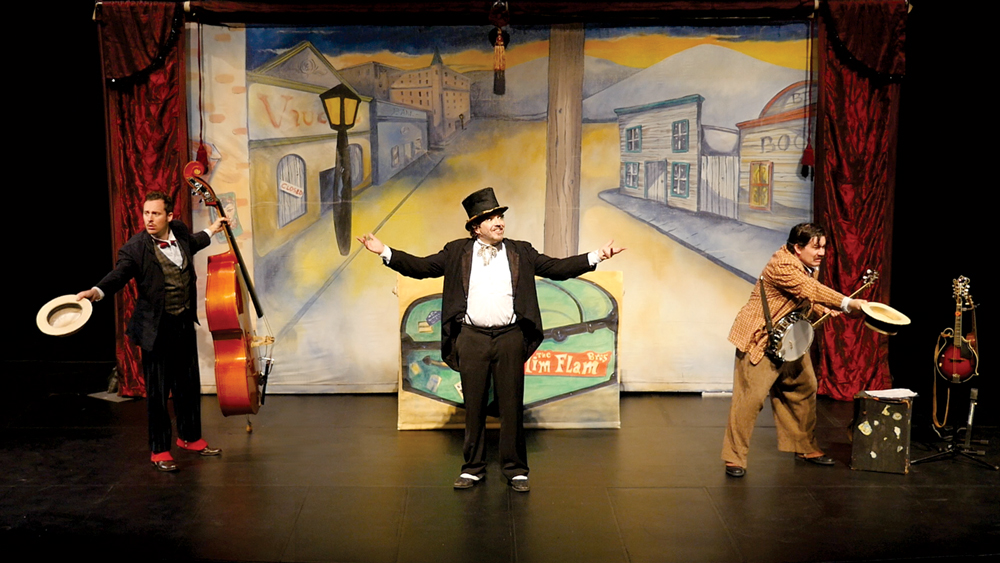 With Soapy Smith, Sam Steele, Arizona Charlie Meadows, Klondike Kate, and a cast of incorrigible wheeler-dealers, this rollicking Ragtime musical is a fast and furious turn of the century vaudeville comedy written by the "Ragtime Kid" from the Palace Grande Theatre in Dawson City.
When down and out vaudeville performers hear about the discovery of Klondike gold, the rush is on! But when they unearth no gold and face starvation, the "Flim-Flam Brothers" must resurrect their failed vaudeville show at the newly built Palace Grand Theatre in Dawson City.
Audience suitability: K – 12
Streaming video of this show, along with soundtrack recordings and study guides, is available with a subscription.
https://www.youtube.com/watch?v=2O0ubkcT7YY